Morocco Wonders Tour is a local tour company founded by a small Berber family to organize tours and excursions throughout Morocco, all led by highly trained guides and supported by an experienced professional staff, to allow our clients to experience the real Morocco, whether they are a family with children, a couple, friends, or a solo traveller seeking a private trip.
Our excursions have been meticulously prepared to provide you with an unforgettable experience rich in the beauty and culture of each place. In air-conditioned 4×4 vehicles or luxury vans with experienced drivers. We completely guarantee our services and are convinced that we will provide the level of service and attention that will make your trip to Morocco an unforgettable experience.
The company's goal is to:
Make sure that our visitors are happy.
From the start of the tour, you felt at ease.
Teaching you about Moroccan culture, history, and customs.
Notes:
Try to include a desert journey on your itinerary, because a visit to Morocco isn't complete without an adventure in the Sahara desert. Imagine a stunning sunset and sunrise from the top of the sand dunes. A delicious Moroccan dinner in the middle of the desert. A night listening to live Berber "Amazigh" music under a limitless starry sky.
Tours are provided all year.
 Your questions and comments are important for us.
---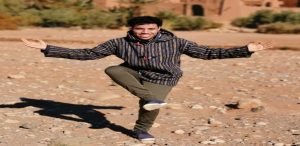 Tour organizer and business manager.
Ismail likes his job at the family business, especially spending time with tourists and ensuring that they have a wonderful time. He will be your first point of contact, and he will discuss and organize your schedule with you, ensuring that you are well-supported at all times!
He is fascinated with Moroccan culture, history, and customs. Only a few examples include the countryside, imperial cities, amazing deserts with golden sand dunes, mountains, rivers, and other landscapes.
"The part of my job that I like the most is meeting people from different cultures."
---
Please do not hesitate to contact us.